THE LODHI SPA
An oasis of tranquility to rebalance your mind, body and senses, The Lodhi Spa offers a collection of traditional Indian therapies and modern rejuvenation treatments. Additionally, the spa features an exclusive Sauna and Hammam with separate sections for men and women, where guests can rejuvenate and dispel the rigors of travel.
Timings: 9 am to 10 pm

HOT STONE MASSAGE
This thousand year old therapy uses hot Basalt lava stones with different types of ancient and modern techniques to work on the deepest layers of muscles, helping relieve stress.
60 / 90 / 120 minutes
THE LODHI EXPERIENCE
Allows the rhythm to ease and relaxes your body with western techniques. This treatment restores and rebalances the body in times of change, pressure and stress.
60 / 90 / 120 minutes
DEEP TISSUE
A customized muscle massage designed to increase blood circulation. This classic style also relieves tension and relaxes your mind and body.​
60 / 90 / 120 minutes
SOLE & PALM MASSAGE​
Pamper your tired feet with a blend of peppermint, clove, juniper, thyme and lemon. Start with a sea salt scrub, followed by a pressure point massage to harness the body's internal energy​
60 / 90 minutes

OUDH AND GREEN TEA FOR HIM
This body polish exfoliates dry, dead skin and helps in purification. The body mist has a refreshing effect on the senses while softening and hydrating the skin with rejuvenating envelopment.​
 
30 / 60 minutes
KASHMIRI NARGIS FOR HER
Made with Nargis flowers that grace Kashmir, this exfoliation treatment combines sugarcane and essential oils to leave the skin smooth and supple, and is completed with a wrap which adds nourishment and draws out impurities​
30 / 60 minutes
RAJASTHAN RED EARTH BODY WRAP
This kokum butter and honey treatment includes a scalp and face massage while the body draws benefits from the wrap. These blends of active ingredients restore skin suppleness and elasticity.​
45 minutes
AYURVEDIC SPECIALITY TREATMENTS

SHIRODHARA
Warm herbal oil is poured in a continuous stream over the forehead, which creates a vibration and penetrates into the nervous system. Its soothing warmth allows the body and mind to experience a deep state of rest.​
45 minutes
ABHYANGA
Abhyanga provides the means for transdermal absorption of the healing qualities of materials used in the massage. It allows toxins to be released from the body and nourishment to be absorbed by the tissues. This treatment also promotes longevity.
 ​
60 / 90 minutes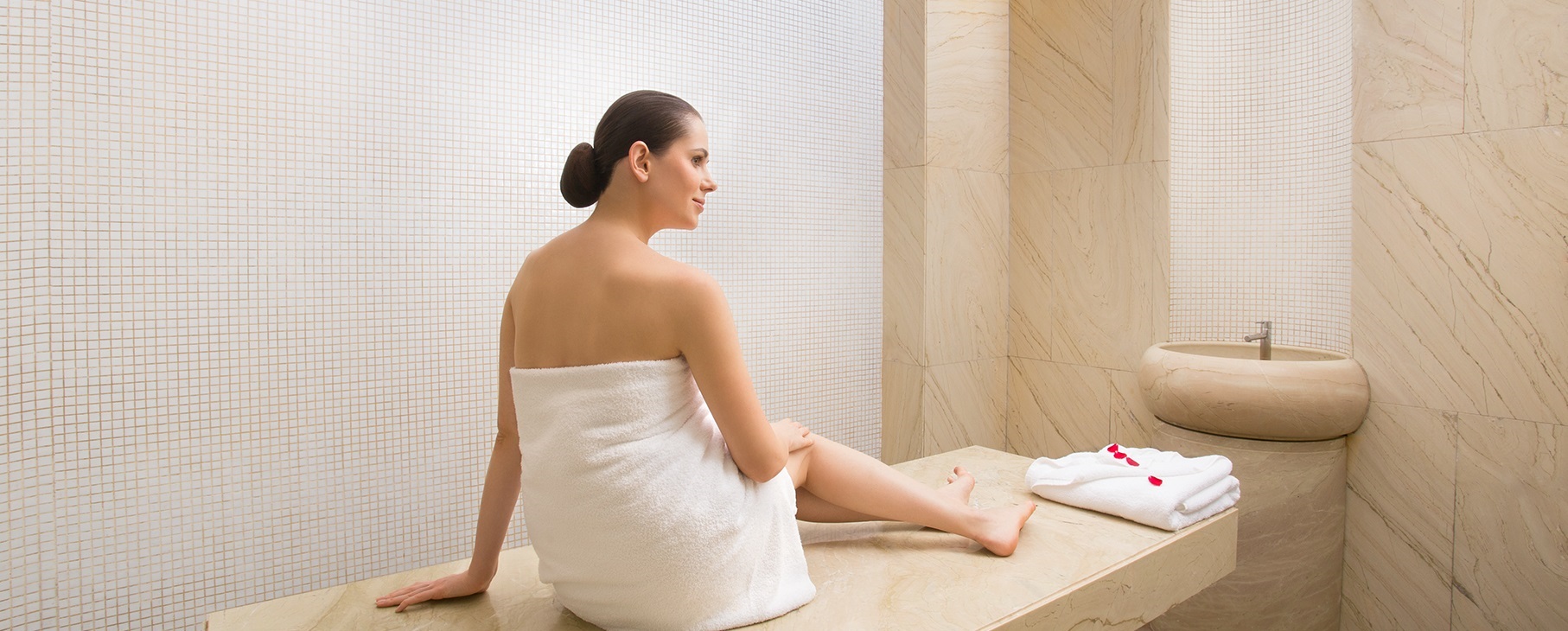 TRADITIONAL PEEL
Rejuvenate by resting on the heated plinth for exfoliation with a kese glove. This treatment is traditional and passed down from generation to generation.​
45 minutes

GENERAL (BEGINNER)
Basic Yoga session covering a selection of chosen asana, pranayama, mudra and bandha practice.
 ​
60 minutes
MEDITATION
Meditation helps removes stress, develop focus and concentration. A quite time to one self to unburden the mind and connect with inner positive self.​
60 minutes
ADVANCED
Static classic asanas specially for intermediate and advanced practitioners involving pranayama, mudra, bandha and a short relaxation.
60 minutes